Why Choose a Clover Station POS System for Your Restaurant?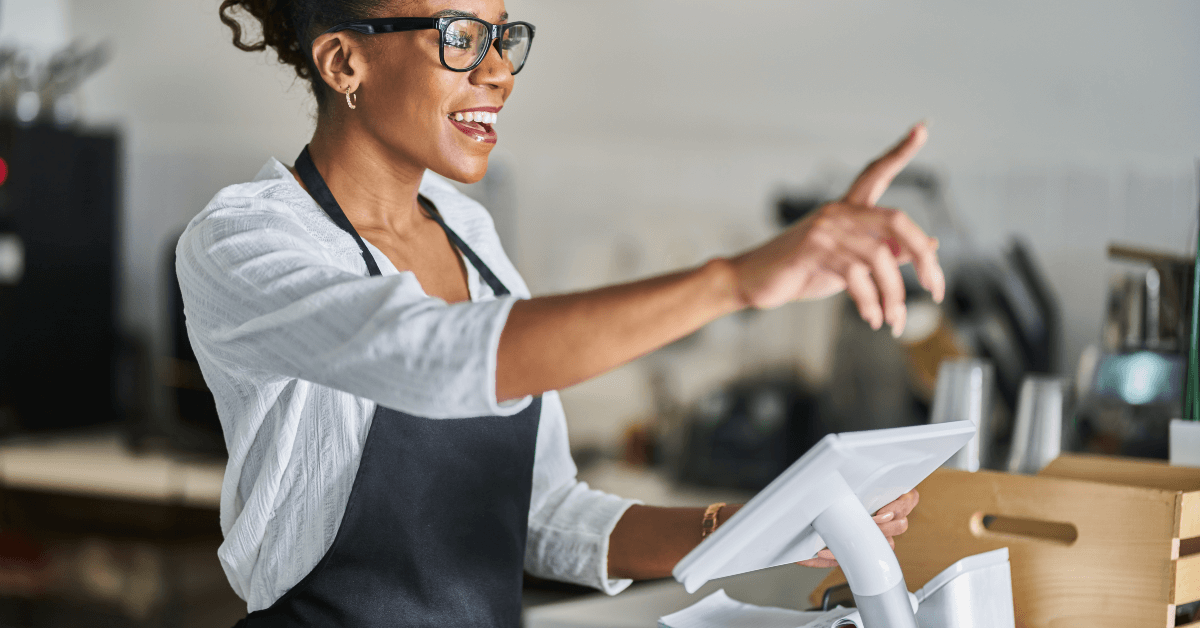 In the demanding and ever-changing restaurant business, efficiency is crucial. Adopting a reliable restaurant POS system like Clover Station is a strategic move. 
At Secure Pay Service we're dedicated to helping businesses like yours streamline operations and enhance customer experience. For restaurants, one solution has consistently stood out in the market - the Clover Station POS system.
Here are five reasons why the Clover Station POS system is the perfect choice for your restaurant.
Customization for Restaurants
The Clover Station comes pre-loaded with Clover Dining, an app custom-tailored to the restaurant industry's unique demands. It allows you to build dynamic floor plans, manage your waitstaff, and transfer orders instantly. Furthermore, you can customize menus, process orders, and track inventory all from one location, optimizing operations and streamlining management processes.
Advanced Reporting for Informed Decision Making
The Clover Station POS system offers comprehensive reporting, tracking everything from your restaurant's best-selling items to employee performance. The automatic report generation feature simplifies tracking sales, discounts, and inventory levels, providing you with critical data to make informed business decisions and gain insights into customer behavior. 
Flexibility and Mobility with Handheld Compatibility
The Clover Station offers unmatched flexibility and mobility and is compatible with handheld devices and other accessories. This compatibility allows your staff to take orders and payments anywhere in the restaurant, expediting service and improving efficiency. With Clover Station, you can manage your orders and sales from any device, keeping you connected with your business from wherever you are.
Improved Customer Experience
The Clover Station POS system significantly enhances the customer experience. It ensures a fast and easy payment process, reducing wait times and boosting customer satisfaction. Moreover, its user-friendly interface enables customers to order, modify, or cancel their orders effortlessly, improving their engagement with your restaurant.
Enhanced Security Features
The Clover Station offers advanced security features that protect your business and customers. It utilizes end-to-end encryption for transactions and tokenization to safeguard sensitive information. With options for a customer-facing display, customers can verify their orders and the charges, which helps prevent fraud and builds trust in your restaurant.
Seamless Integration with Other Platforms
The Clover Station POS system excels in interoperability, seamlessly integrating with many platforms and apps to enhance your restaurant's efficiency. Whether it's integrating with accounting software for simplified bookkeeping or customer relationship management platforms for personalized marketing efforts, Clover Station makes it easy.

This interoperability enables a unified system where all your business operations can be managed effortlessly, creating a synergistic environment that supports business growth and profitability. With Clover Station, not only can you streamline your processes, but you can also elevate your business to new heights.
Ready to Revolutionize Your Restaurant Operations? Contact Us Today!
In conclusion, with its restaurant-centric customization, advanced reporting capabilities, and enhanced security features, the Clover Station POS system can revolutionize your restaurant operations.
Here at Secure Pay Service, we understand that every restaurant has unique needs, and we're ready to help you discover the best solutions for yours.
Contact us today
and learn how the Clover Station POS system can be a game-changer for your restaurant. We look forward to serving you!